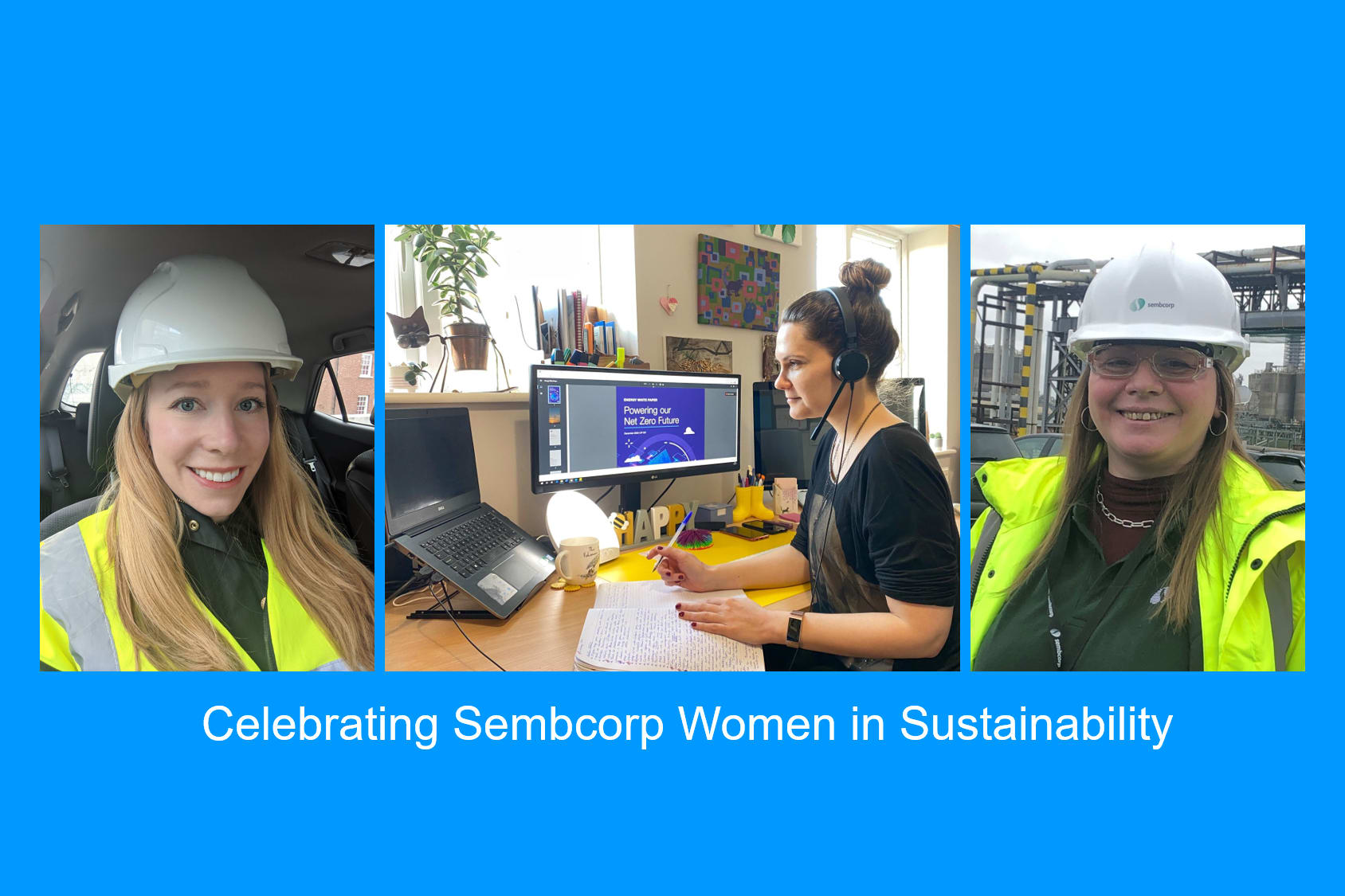 Celebrating Sembcorp women in sustainability
On this year's International Women's Day, Sembcorp launched a campaign celebrating the women working with us in sustainability. Here, we share some of the experience and advice of our Sembcorp Energy UK colleagues.
Natalie Lowery, Strategy Manager
For Natalie, no two days in the office are ever the same.
Managing Sembcorp Energy UK's decarbonisation strategy, Natalie is constantly thinking about potential sustainable solutions like carbon capture and storage, as well as the needs of our UK customers. With the UK's ambition to achieve Net Zero emissions by 2050, she and the rest of the UK team are at the forefront of helping the country realise its climate targets.
"Being a Woman in Sustainability means being a part of the solution and doing a job that makes a difference",
says Natalie.
"It also means that I can be the annoying person who actually loves my job rather than doing something that just pays the bills."
During her free time, she also enjoys knitting, because it allows her to make herself clothes that no-one else has while keeping her creative juices flowing.
Her advice to women looking to join this space:
"Reach out to others and find mentors to understand how their skills can help. Diversity is a key driver for innovation, and with climate change – the biggest challenge the human race has ever faced – we need all the help we can get."
Heather Turner, Senior Environmental Compliance Officer
Originally from Canada, Heather loves to spend her free time exploring the outdoors, which she can often enjoy as part of her work with Sembcorp Energy UK.
As the Senior Environmental Compliance Officer, Heather looks after the environmental and sustainability aspects of our UK flexible energy generation assets. These include environmental protection, compliance reporting, regulatory enquiries and audits. When local wildlife are occasionally found near the assets, she ensures that their well-being is taken care of, balancing their needs while continuing with daily operations.
Heather feels that women play an important role in leading this critically important and diverse sector, as it requires being at the forefront of new technologies and innovation.
"Women often provide a different perspective on issues and can find unique solutions to emerging problems,"

"This makes us a natural fit to challenge the status quo and effect real change. Be courageous and determined, and don't be afraid of voicing your opinions!"
Dawn Brady, HSSEQ Coordinator
For Dawn, sustainability is not just a buzzword. It is a lifestyle.
As the Health, Safety, Security, Environment & Quality (HSSEQ) coordinator for Sembcorp Energy UK (SEUK) at Wilton International, it is Dawn's responsibility to make sure that our SEUK colleagues are able to carry out their daily tasks efficiently and safely while also caring for the well-being of biodiversity around the area. Dawn is also heavily involved in the ISO accreditations in key parts of our business, which strengthen the credibility of our services and provide customers with the necessary confidence in our capabilities.
Dawn sees her work as a commitment to preserve our work for future generations, commenting:
"As society becomes increasingly aware of the importance of living green and protecting the environment, I am glad to be able to be a part of it here at Wilton International and helping the UK to achieve its Net Zero targets,"

"Women are conscious leaders by nature. Energy is one of the least gender-diverse sectors in the UK and more needs to be done to involve more women in all aspects of sustainability work."
Below L-R: Heather, Natalie, and Dawn