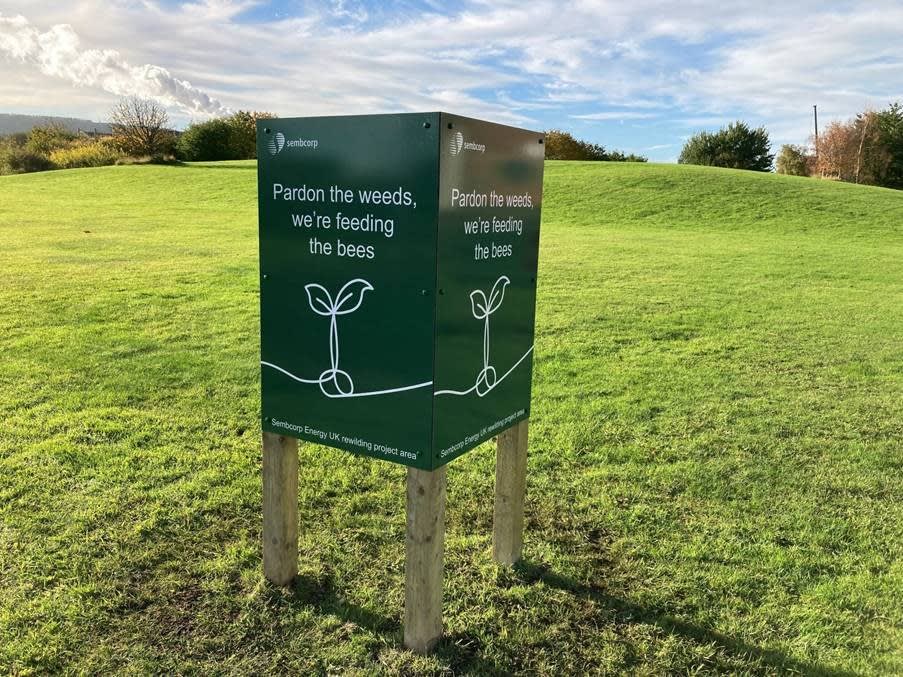 Encouraging biodiversity: Wilton International's rewilding project
Our Rewilding Project at Wilton International showcases how an industrial site can also foster biodiversity.
The project will see multiple areas of non-operational land transformed into wildflower meadows over time. Encouraging biodiversity by reintroducing plant and animal species through an initiative like this can help struggling ecosystems self-regulate and return to their natural processes.
The Industry Nature Conservation Association (INCA) profiled Sembcorp Energy UK's rewilding project in its "Summary of Activity 2021" report, published here.
The wildflower seed mix we have planted, to create wildflower meadows, contains over 20 different kinds of flowers (including Borage, Phacelia, Vetch, Corn Poppy, and Birdsfoot Trefoil), in a variety of colours (red, blue, yellow, white), that will grow to heights between 10cm to 180cm. Wildflower meadows typically take 2-3 seasons to become fully established, and we are taking additional advice through our membership with INCA. Through all this, we also hope to welcome the arrival of more bees to the site – 20 acres of wildflower meadow could support 80 hives!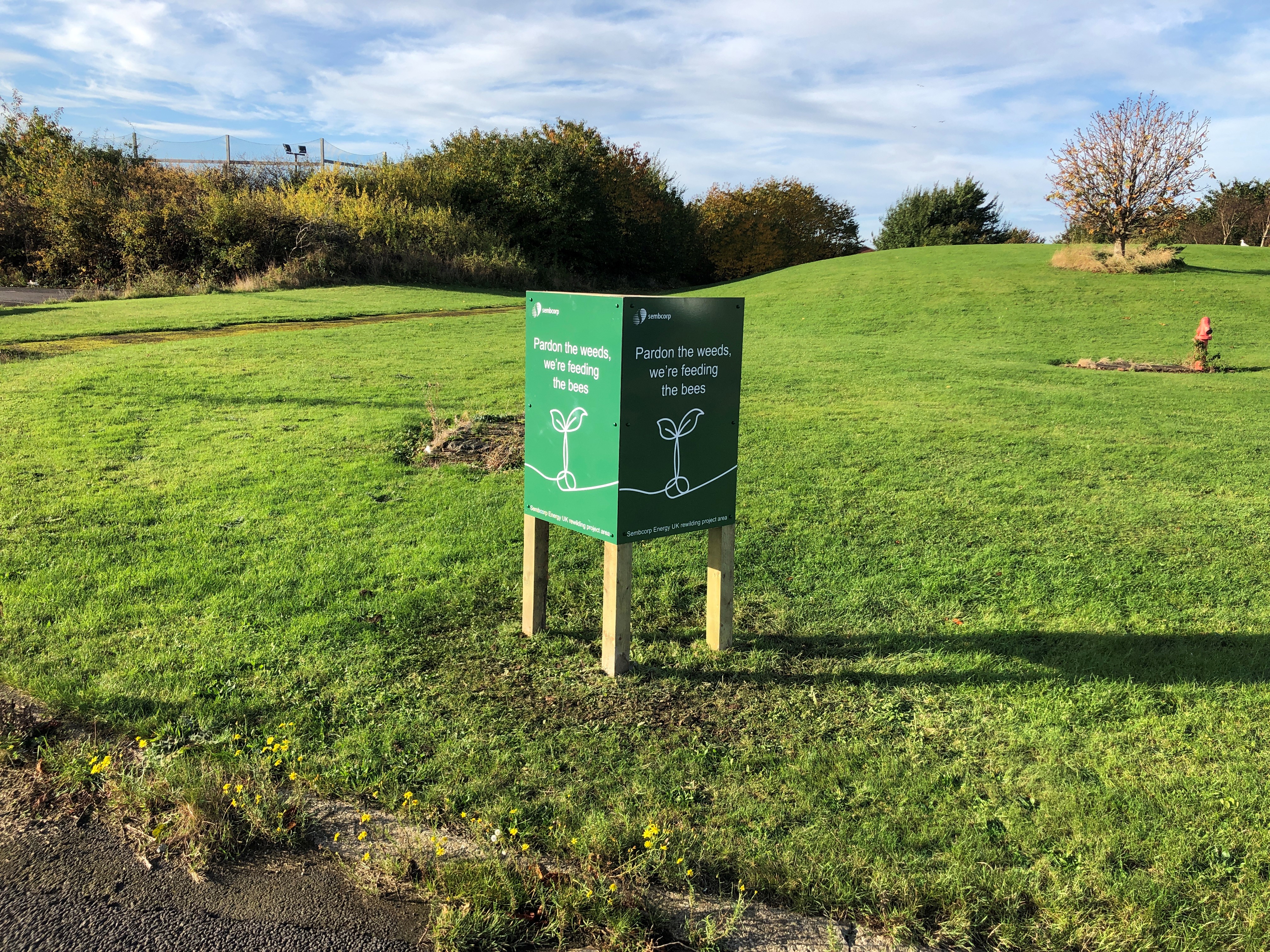 Full article included in INCA's report, below:
"Sembcorp Energy UK's rewilding project at Wilton International
'Rewilding' is the buzz word of our time when it comes to ecology, but this need not only apply to large landscape areas – as is planned in the Highlands of Scotland – and is equally relevant to wherever there is possible benefit in halting decline in biodiversity. One such project sits within Sembcorp Energy UK's site at the expansive Wilton International, as part of their Site Biodiversity Action Plan.
Prior to this vision, Sembcorp Energy UK's facilities management team was required to mow amenity grassland areas across their extensive site, a combined area of some 29 hectares or 77 acres. This task was previously undertaken 16 times per year, which is very resource intensive, and results in closely mown amenity grassland that has no value to wildlife.
Sembcorp has taken a strategic, long-term approach to the project and one that is now included within the auspices of their Site Biodiversity Action Plan. The overall vision for the project is to enhance the biodiversity of their site by creating an inter-connected network of quality grassland habitats across Wilton International. This connectivity is so especially important in allowing movement of populations between suitable habitat areas, as opposed to existing in isolated pockets that can be more vulnerable to local extinction.
In terms of the practical solution that will achieve this aim, it is quite simple: to alter the cutting regime in these large areas of existing amenity grassland. INCA is working with site grounds maintenance staff to provide advice and survey expertise which will ultimately lead to flower-rich areas, encourage biodiversity, and be a more sustainable use of these non-productive parcels of land.
This means that such areas will now be cut only three times per year, at specified times, so that it avoids impact to wildlife. An additional four pilot areas will also be further enhanced in creating new wildflower meadows by scarifying the surface and seeding with wildflowers of local provenance. INCA will provide an ongoing picture of positive change, in terms of the wildlife, that will start to colonise these new areas of enhanced habitat – not least among which will be the important and declining beneficial pollinating insects such as bees, butterflies, hoverflies, and moths. This is an exciting project, the results of which will be easily apparent to residents of, and visitors to, Wilton International over the coming years."