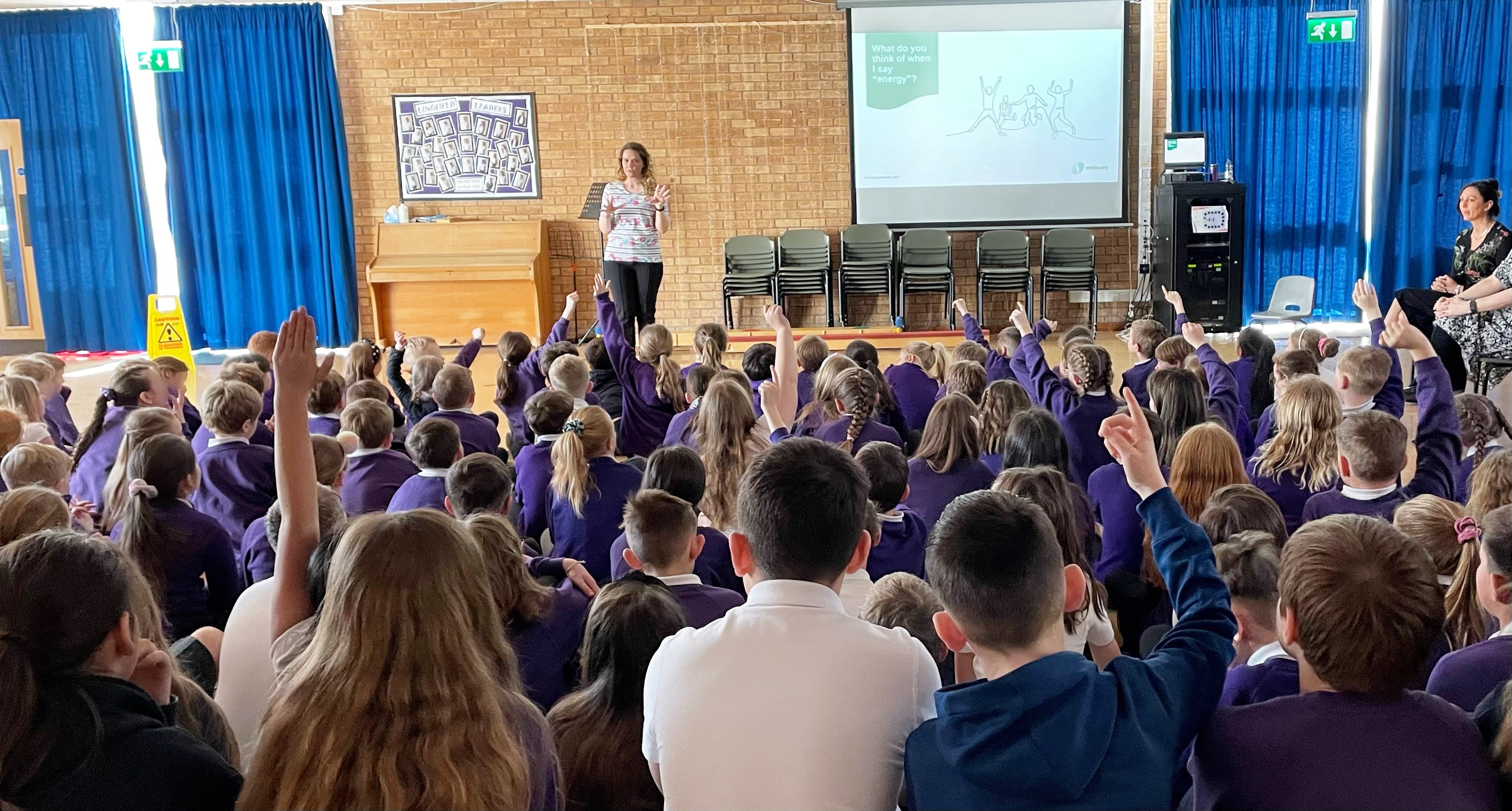 The future is bright: inspiring young minds to chase STEM careers
Natalie Lowery, Strategy Manager at Sembcorp Energy UK, said she always enjoyed maths and science growing up.
"It's a different way of thinking about things," explained Natalie. "It's good to be curious and to understand.
It's great if you can have a love of learning without necessarily worrying about where it's going to take you."
Natalie said a benefit of Science, Technology, Engineering and Maths (STEM) careers is they can lead you into fascinating jobs. "What's great about STEM subjects is you can apply them in so many different ways." Natalie has a PhD in Mathematics from the University of Reading. She said it opened a world of possibilities for her, and that a love of solving challenges is the basis of her role at Sembcorp Energy UK.
In honour of British Science Week, Lingfield Primary School, in Middlesbrough, invited Sembcorp Energy UK to help inspire young people about science. Natalie said she was excited to share her passion with the group.
Image courtesy of Lingfield Primary School
"Energy is quite an interesting subject, isn't it? Because we don't just use energy for the sake of using energy," said Natalie. She said she wants to get children thinking about the "bigger picture." "You take it for granted that you can flick a switch, and that power is there. But it allows you to live your life in a particular way that that you might not necessarily appreciate until you take step back and think, 'Well, why is this important, and how does it work?'"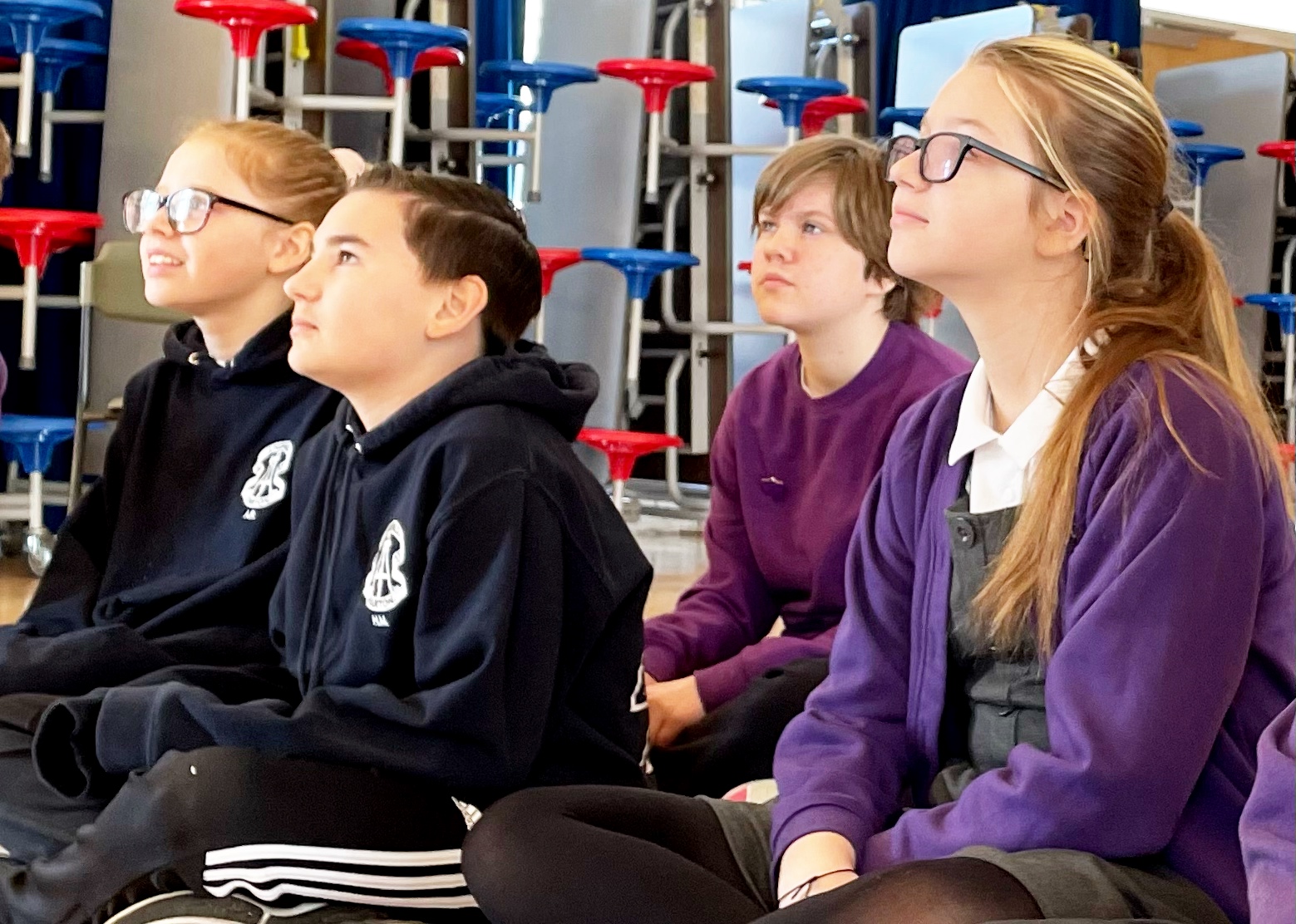 The students were very curious and enthusiastic about Natalie's presentation on energy. Jessica, 11, said she thought the amount of power cuts would be a lot higher, because of how many people use electricity at once. "The [low] amount of power cuts really surprised me," said Jessica. "I didn't know that waste could be turned into energy," said Minnie, age 9. She said that was interesting to her and when she grows up, she wants to be a science or maths teacher.
Girls and STEM
While there has traditionally been a gender gap in STEM careers, government data suggests that is changing.
According to data from The Education Hub in 2021, in the UK, there has been a 31% increase in entries from women and girls to STEM A-levels between 2010 and 2019. It also cites a 50% increase in the number of women accepted onto full-time STEM undergraduate courses.
Jessica, 11, said she thinks "science is fun." When she's older, she said she "wants to go into something to do with science and possibly animals."
A focus on energy
Yasmin Higgins is the science lead teacher at Lingfield Primary School. She said the children are just learning about what energy is. "I think energy is very difficult to explain, especially to children. And it's a huge part of science," said Mrs. Higgins. "As teachers, we need to use the word 'energy' more with pupils. In our science curriculum, we teach Light Energy, Sound Energy, Electrical Energy and Food Energy."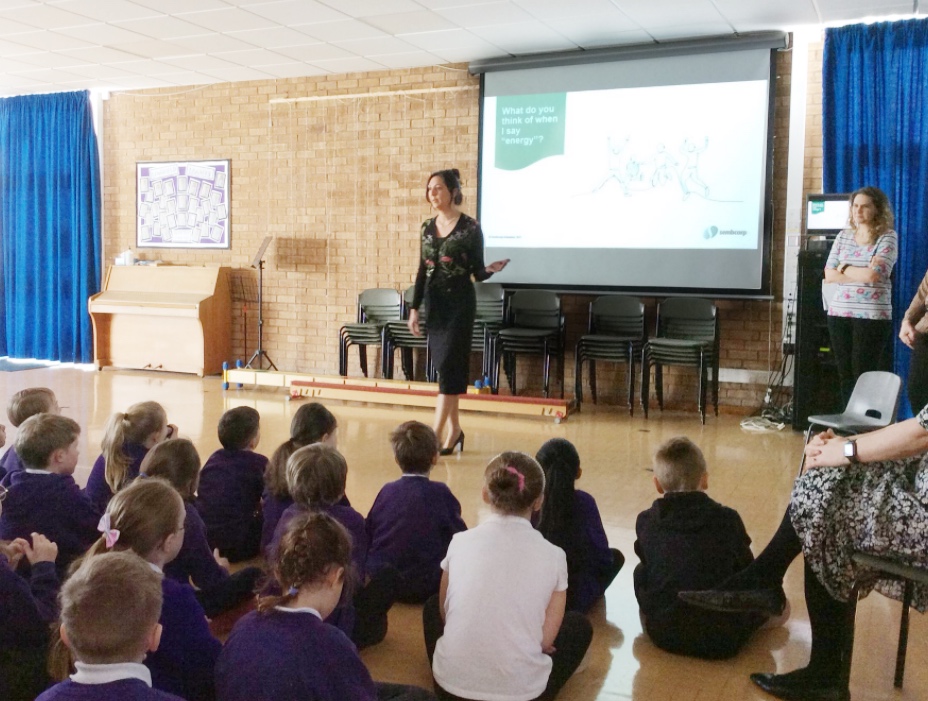 Image courtesy of Lingfield Primary School
Mrs. Higgins said the students are enthusiastic about science.
"By nature, we have minds that want to learn more," she said.
"I am very passionate about [the topic], and I would like to inspire other young people to look at the different roles available in science."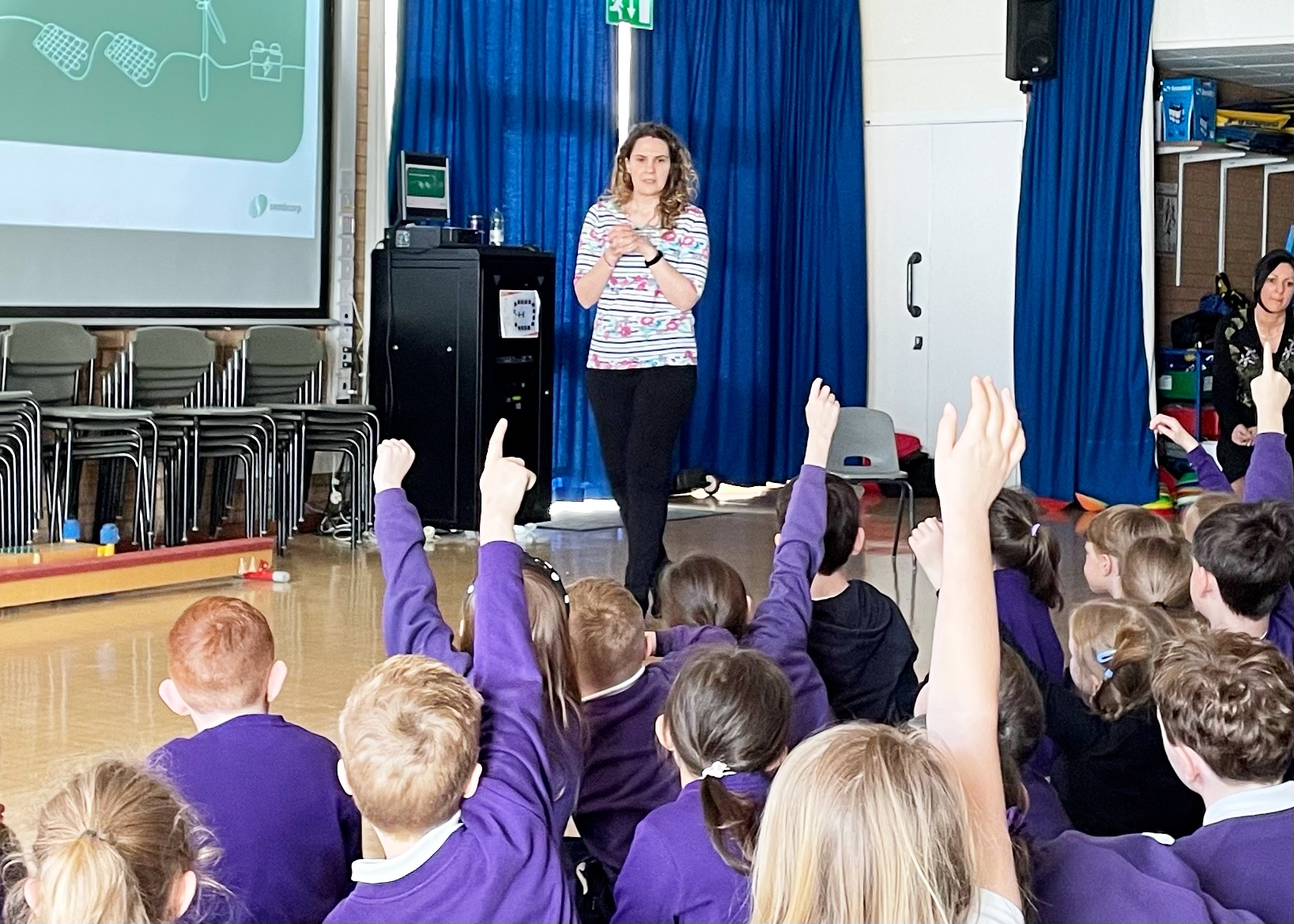 Natalie said the key to moving forward in the energy sector is to continue to think of innovative ways to address challenges. She said diversity is really important for innovation.
"It's vital that we don't just get a lot of similar people around the table thinking about problems in the same ways," said Natalie. "If that's the case, we might not necessarily get to the best solution."
"There are a lot of steps we can take in order for women to have more of a seat of the table, and, certainly, getting younger generations into these types of careers will help."